Normal lens
when light passing the glass surface, most of the light through the glass, but there will be a part of the light is reflected away, which is called the light loss. Or called light dimmed. Typically, each lens without the coating will produce 8% of the light reflection binoculars have 8-10 prisms and lenses, so this light will follow the loss of a significant increase in effect, even up to 50%.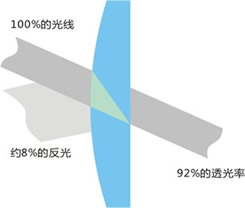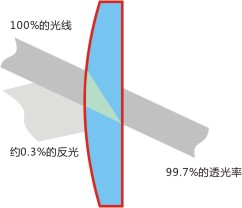 lens with naturebright coating
In order to minimize loss of light reflection, ESCHEBACH using high-vacuum sputtering complex way, multi-coating on the two surfaces of each lens , coating thickness is only 1 / 500 of a human hair , coating more than 60 layers , the light passing-rate is close to 99.7%.